Albin Shultz, 94, of David City, died Wednesday, March 13, 2019 at david place in David City.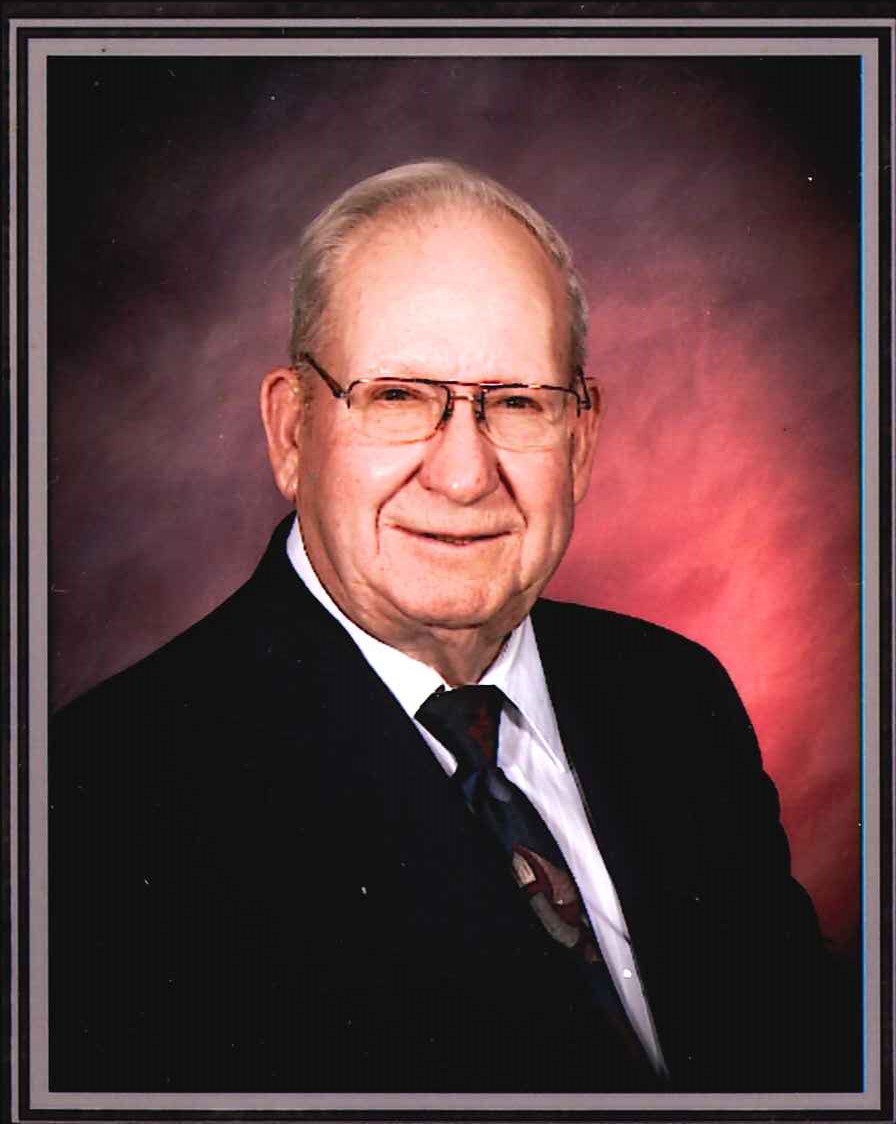 RESCHEDULED
Funeral Service
FRIDAY, MARCH 22, 2019  10:30 A.M.
Czech Presbyterian Church, Wahoo, Nebraska
Reverends Sarah Gengler and Lonnie Eischlman, Officiating
VISITATION ONE HOUR BEFORE THE SERVICE AT CHURCH, FRIDAY
no visitation in David City
Committal in the Church Cemetery  Lunch in Church Basement
Memorials in care of the family for future designation
Albin B. Shultz was born January 12, 1925, on the family farm northwest of Bruno, to John and Mary (Ruzicka) Shultz.  He received his education in Bruno and graduated from David City High School in 1943.  On October 17, 1954, he married Gladys Nadrchal at the New  Zion Presbyterian Church in Clarkson.  They lived and farmed near Bruno where he raised cattle and grew corn, wheat, beans and sorghum.  They retired to David City where he lived at the time  of his death. Over the years, Albin had served as an Elder at the Czech Presbyterian Church of Wahoo, where he was a life member.  He also was Secretary and Treasurer for several years at the Bruno Coop and belonged to the Eagle's Club, Saunders County Livestock Association and Feeders Association, as well as a member of the Western Fraternal Life.
Albin was a faithful husband and loving father and grandfather.  He was passionate about keeping the road and roadside clean and free of weeds, and the first to clean the road and help stranded travelers in bad weather.  He took pride in his work and crops and avoided using chemicals whenever he could.  Albin had been a volunteer fireman and helped the community raise money through 4th of July celebrations, mud drags and the 100 year celebration "raising the barn".  He loved dancing (which is where he met the love his life, Gladys), auctions and visiting with everyone he met.  He was very close to his brother Joe and you rarely saw one without the other.
Albin is survived by his wife of 64 years,  Gladys Shultz of David City, two sons; Gailen (Judy) Shultz of Schuyler, Kenneth (Brenda) Shultz of Octavia, two daughters; Cheryl Strickler of Bellevue and Denise (Bruce) Pandorf of Columbus, 11 grandchildren, 14 great-grandchildren and several cousins.  He was  preceded in death by his parents, brother, Joseph Shultz and son-in-law, Ronald Strickler.