Dr. J.M. "Doc" Lanspa, 93, of David City, died Monday, August 6, 2018, at the St. Joseph's Villa in David City.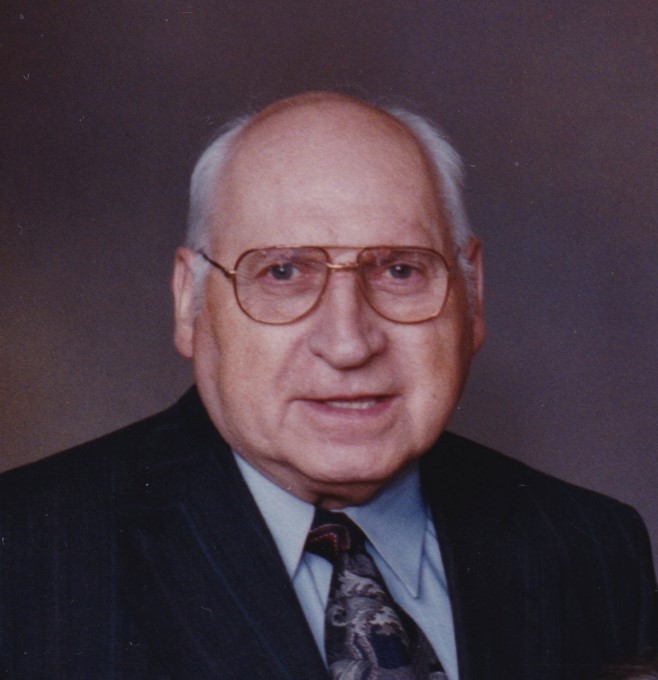 Mass of Christian Burial  10:00 A.M. Monday August 13, 2018
St. Mary's Catholic Church, David City, Nebraska
Reverend Jay Buhman, Celebrant   Committal in St. Mary's Cemetery
Visitation Sunday 2-4 P.M.  4 P.M. Rosary--at Kracl Funeral Chapel
Lunch at Winfields immediately following the committal
James Lanspa was born March 23, 1925, in David City, to William and Marie (Bruner) Lanspa.  He attended school in Brainard and graduated from Brainard High School.  He  attended the University of Nebraska at Lincoln where he earned a Bachelor's Degree in Biology and a Doctorate in Dentistry.  He then entered into practice with his brother, Norman.  On September 10, 1966, Doc married Delores Rerucha at St. Mary's Catholic Church in David City.  After the death of Norman, Doc had a solo practice until retiring in 2006.  In college, he was a member of Sigma CHI.  Doc was a member of the David City Rotary Club, St. Mary's Catholic Church, the Knights of Columbus and had served on the parish and school councils and the Aquinas Council of Administration.  He played baseball on the Garrison town team and loved all sports, especially the  Huskers.  He practiced dentistry over 50 years but remained a farmer at heart.
Doc  is survived by his wife, Dee of David City, daughter Amy (Kevin) Slama and their children Kate and Caroline, all of Rising City, and son Eric (Nicole) Lanspa of Omaha.  He was preceded in death by his parents, William and Marie Lanspa and brother, Norman Lanspa.