Norman Loseke, 94, of Schuyler, died Tuesday, June 19, 2018, at Brookstone Acres in Columbus.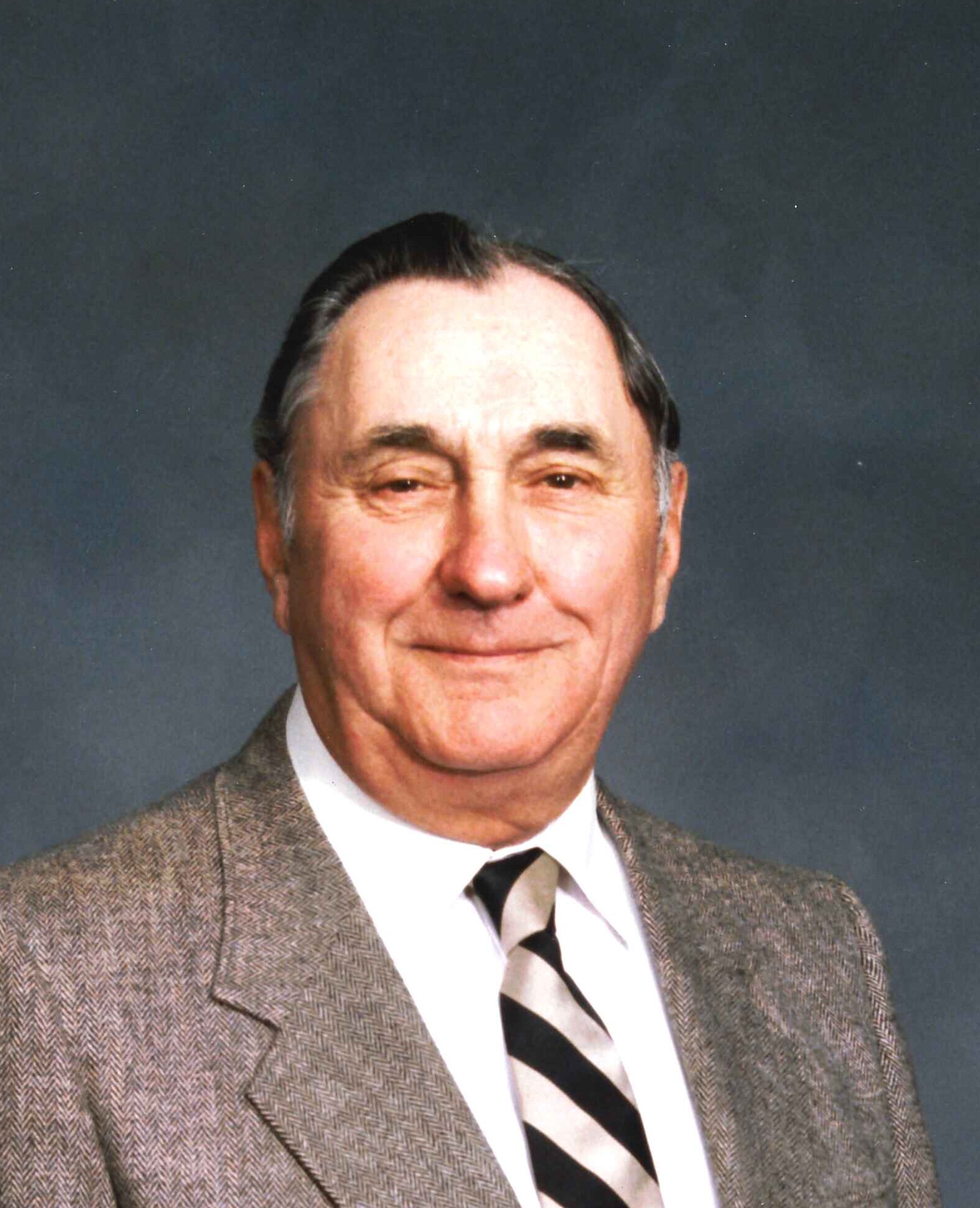 Mass of Christian Burial  Monday, June 25, 2018, 10:30 A.M.
Divine Mercy Parish-St. Augustine Catholic Church, Schuyler
Reverend Gerald Gonderinger, Celebrant
Visitation Sunday 4-7 P.M. with 7P.M.Rosary for Knights of Columbus and Parish
at Kracl Funeral Chapel and  Monday 9:30-10:30A.M. at the church
Committal with Military Honors in Schuyler Cemetery
Lunch following at St. Augustine Parish Hall
In Lieu of flowers Memorials in care of the family for future designation
Norman was born September 14, 1923, in Schuyler to Alfred and Rosa (Schindler) Loseke, the youngest and last surviving of five children.  He graduated from Schuyler High School in 1939 and farmed until 1944.  He then enlisted in the United States Army and served from 1944-1946.  On October 12, 1949, Norman and Marie Heinsohn were married at St. Augustine Catholic Church in Schuyler.  Norman went to work for and remained a part of Colfax County Implement for 45 years.  He was a member of St. Augustine Catholic Church, Schuyler American Legion, the Last Man's Club, the Knights of Columbus and the Schuyler Golf Club.
Norman is survived by many nieces, nephews, and old as well as young friends.  He was preceded in death by his parents, wife Marie Loseke, an infant sister, sister Adeline Schneider and three brothers; Alvin, Adolph and Douglas Loseke.