Joseph "Joe" Gansebom, 32, of Bellwood, died Tuesday, March 14, 2017 at his home near Bellwood.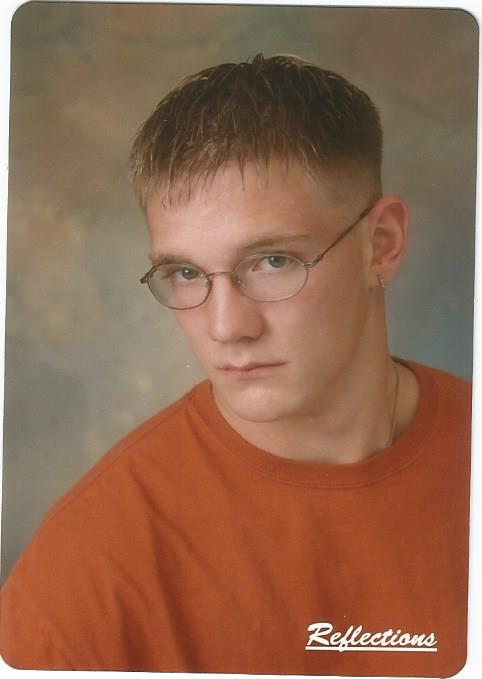 Memorial Service
Saturday, March 18, 2017
2:00 p.m.
Bellwood Methodist Church
Bellwood, Nebraska
Rev. Matt Fowler
Memorials to the Family
 "Joe" was born September 18, 1984 in Osmond, Nebraska.   He attended school in Osmond and graduated from Osmond High School in 2002.   "Joe" has lived with his mother near Bellwood for the last 4 years, where he helped out on the farm.   "Joe" could often be seen walking to town, the highlight of his day, to go have burgers and pie at the First and Ten.
He loved his nieces and nephews and was always willing to spend time with them.
 He is survived by his mother Shelly (Fiance Tim Navrkal) Gansebom of Bellwood, father Robert Gansenbom of Omaha, Brothers: Mike (Kelsey) Gansebom of Seward, Brandon Gansebom of Foster, Derrick Gansebom of Bellwood.  Niece Lainey Knapp of Battle Creek, Nephews Cael Gansebom of Seward, Zachary Gansebom of Norfolk.   Many Aunts, Uncles and cousins.  "Joe" was preceded in death by his grandparents Roy (Agnes) Gansebom and Kenneth (Beulah) Arehart.   Uncles Joe and Michael Arehart.