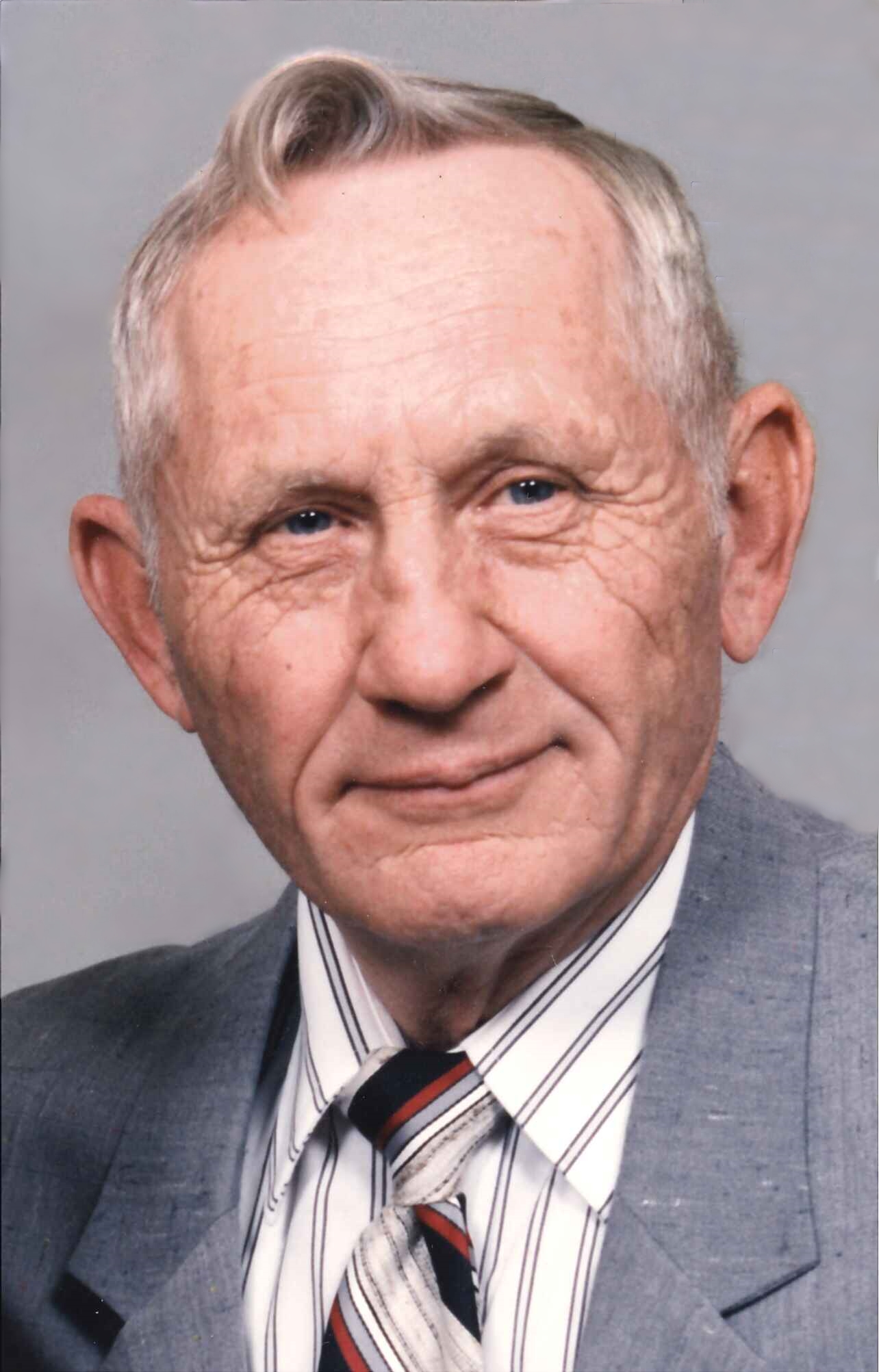 Funeral Service Wednesday, November 16, 2017  1:00 P.M.
First Presbyterian Church in Schuyler   Reverend Sarah Gengler, Officiating
Visitation Tuesday 4-7 P.M. at Kracl Funeral Chapel with time of sharing at 6:30 P.M.
Visitation Wednesday noon-1PM at the church
Lunch, immediately following the service, in the church Fellowship Hall
Committal at a later date
Memorials to Schuyler Community School Foundation or Schuyler Cemetery
Marvin G. Skarda entered into rest on November 10, 2016. He lived a full life for 87 years.  He was born on November 5, 1929, to George and Helen (Abraham) Skarda in Schuyler at the Kolouch Hospital. He grew up on a farm 10 miles north of Schuyler.
Marvin's elementary school years were spent at rural District  #28, later graduating from Schuyler High School. It was in high school that he met his soul mate for life, Helen Mae Schmid.  They married August 16, 1950.
They made their home again at the family farm where he and his father farmed together until 1969.  It was then that he and Helen decided to move to Schuyler with their four children.
Marvin wore many hats during his life.  Working at Schuyler CO-OP, Wagner Mills and then to Schuyler High School working as a custodian for years. He loved being around the students and always had time to stop and visit - making many friends; students and staff alike.  Marv later worked at Pokorny Oil Company and then the City of Schuyler Street Department. It was after years of working for others that Marvin decided he wanted to be his own boss and began his own house painting business. He did this for many years long after his "retirement".
Marv was an avid baseball and softball player and fan. He played with the Schuyler Red Sox, Pioneer Night League and several North Bend and Clarkson teams. His love for the game continued for years as he coached, managed , and mentored Pony Leagues and Legion Baseball in Schuyler.
Marvin was a member and past president of the Schuyler Fraternal Order of Eagles,  treasurer for many years of the Clarkson Farmers Union, District #28 School President, and Elder of the First Presbyterian Church in Schuyler. Marvin was awarded the AKSARBEN Good Neighbor Award in 1984.  He was a friendly man, always ready to visit with anyone.
He loved Czech music, going to dances with his wife, following sports – especially Big Red and the St. Louis Cardinals, enjoying the outdoors and then a red beer! He always felt very blessed to have such a  "nice family".
Marvin is preceded in death by his parents, his wife Helen in 2010, and an infant son, Mark, in 1953. He is survived by his children, Cathie (Duane) Marking , Schuyler, Jay, Lakewood , Colorado, Jeanine (Jay) Trofholz, Columbus, and  Carole (Stan) Darling, Fremont, 10 grandchildren, 18 great-grandchildren, and brother Dick (Sharon), of Creston, Iowa.