Merlene Crossfield Marsh, 89, of Rogers, died Thursday, November 18, 2021 at CHI Memorial Hospital in Schuyler.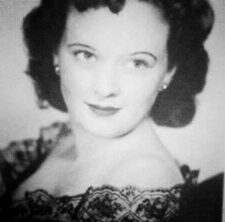 FUNERAL SERVICE WILL BE LIVE STREAMED ON KRACL FUNERAL CHAPEL FACEBOOK PAGE
Funeral Service Monday, November 22, 2021, 2:00 P.M.
Kracl Funeral Chapel, Schuyler    Jerry L. Kracl, Officiating
Visitation Monday 12-2:00 P.M.
Committal in the Schuyler Cemetery
Lunch following at the Schuyler Golf Club
Memorials in care of the family for future designation
Merlene was born July 20, 1932, in Maywood, Missouri to Elmore and Frances (Wood) Thayer.  After High School she married Harold Crossfield on November 28, 1950, in Grand Island.  Harold died on April 12, 1986.  On July 13, 1991, she married Bob Marsh.  He died November 29, 2018.  Merlene grew up in Hastings and after marrying Harold, they lived in Schuyler, raising their two daughters.  In 1990 she returned to Hastings until moving to Rogers to live with her daughter, Karen.  She had a great sense of humor, loved to dance, roller skate and jitterbug.  Her daughters  said she had an "unbelievable"  love for her grandchildren.  Merlene was a meticulous housekeeper (clean freak) and enjoyed doing laundry and yard work.
She is survived by her two daughters; Diane Rossow of Denver and Karen Connealy of Rogers, five grandchildren;Chad Rossow, Nicole, Jodi and Brittany Connealy, and Megan (Aaron) Manley, three great-grandchildren;Jordan Hill, Coen and Cade Rossow, two great-great-grandchildren; Donte and Jayceon Hill and her dog, Heidi.  She was preceded in death by her husbands, parents, brother Dale Thayer, grandson Jason Svoboda and son-in-law Mark Connealy.