Roger Barry, 86, of Schuyler, died Saturday, July 3, 2021, at his home in Schuyler.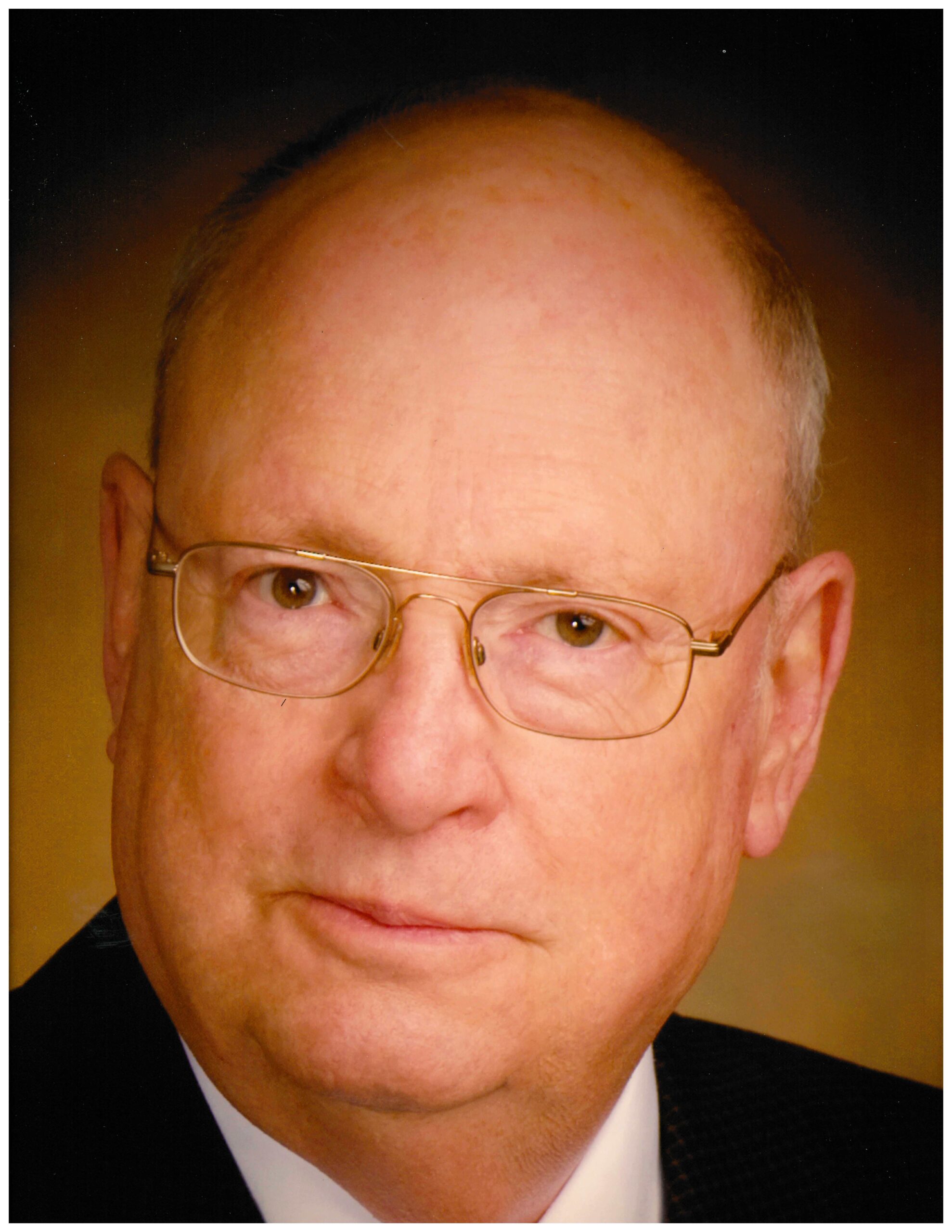 Memorial Service Saturday, July 10, 2021   11:00 A.M.
Schuyler Central High School Auditorium    401 Adam Street  Visitation 9-11:00 A.M.
Military Honors by Hespen-Mitchell Post #4836 of the VFW and Marine Flag Folders
Reception following a the Schuyler Golf Club
Service will be live streamed on Kracl Funeral Chapel Facebook
Memorials in care of the family for future designation
Roger Workman Barry was born August 9, 1934 in LaPlata, Missouri – the only child of Carl Trenton Barry and Evelyn Bernice (nee Workman) Barry.
Barry graduated from Washington High School in Washington, Kansas in 1952 and accepted a scholarship to play football for Nebraska Wesleyan University. Barry was a member of Phi Kappa Tau fraternity and graduated with a Bachelor of Arts in Education in 1959. He received his Masters of Education from the University of Nebraska-Lincoln in 1974.
Barry enlisted in the United States Marine Corps in 1953 serving in various locations including stations in the United States, Japan and Cuba. Upon completion of his active duty status in 1956, Barry had achieved the rank of Sergeant. He continued to serve with the Marine Corps Reserves through 1961.
During his time at Nebraska Wesleyan, a young co-ed named Sheryl Lee Yutesler caught his attention and a courtship ensued. The couple were married April 5, 1958 in Grand Island, Nebraska. They had one child, Shannon Mistene "Mistee" Barry.
The couple moved to Neligh, Nebraska in 1959 where both were teachers for the Neligh school system. He was Assistant Football Coach for the 1963 Conference Champion Football team and helped lead the program to a 17-1 combined record. Barry founded the school's wrestling program which produced three state champions, a state team runner up title, fourth as team in state and undefeated in dual meets all within the first three years. He also started a girls track club taking the Neligh girls to AAU track meets and non-certified track meets to compete.
The couple received an offer to teach in Schuyler, Nebraska and moved in 1963. With no program in place, Barry got to work building a wrestling program from the ground up, coaching until 1982. Under his leadership the program produced two state champions, one national runner-up, and as a team achieved conference runner up four times and district champions twice. Barry also coached cross country and freshman football.
At a time when girls sports did not exist, it was Barry who began the girls track program in Schuyler with the Schuyler Striders in 1964, eventually becoming a school sponsored club in 1969. The Schuyler Striders participated in AAU track meets and non-certified track meets throughout the area until the passing of Title IX in 1972. During his years as coach, the program won two district championships, placed 4th in state, and won the very first Conference Championship for girls. He also coached one National Champion in discus who holds three State Champion titles and is a state record holder, one State Champion in the 100 yard Dash and the State Champion 4x100 Relay Team. Barry retired from coaching girls track in 1988.
In addition to coaching, Barry taught various subjects throughout the years including Social Studies, Physical Education and Photography. Generations of former students can attest to the military precision with which he ran his PE classes, but also graduated having learned to polka thanks to Mr. Barry. He became the school's yearbook adviser in 1980 and enjoyed sharing his love of photography with students - teaching them everything from developing film to layout and print production.
Barry was also a professional photographer. Over the years he photographed thousands of high school seniors, families and weddings throughout the area.
Barry was inducted into the Nebraska High School Sports Hall of Fame in 2009 and the Nebraska Scholastic Wrestling Coaches Hall of Fame in 1982. He holds the record for longest tenure as a coach in the Schuyler school system, 25 years, for which he was honored by the Nebraska Coaches Association. Barry held lifetime memberships in the American Legion, VFW, Disabled Veterans, USMC First Division Association, Nebraska State Education Association, National Education Association and the Professional Photographers of America. Within the Schuyler Community he served as a member of the Planning and Zoning Committee, Schuyler Housing Authority, and the Schuyler Education Association Board. He was a member of the Masonic Lodge for more than 50 years and was a 32nd Degree Mason and member of the Tangier Shrine.
In later years, Roger and Sheryl could be found most days on the golf course – Roger golfing while Sheryl collected stray golf balls by the hundreds. The couple also enjoyed visits with their daughter's family, dining out and raiding the candy aisle of any nearby store. Roger continued to stay active on social media and tinkering with technology, adding a new camera to his continually growing collection just months ago. His beloved dog, BG, spent every moment at his side. Moving to be closer to their daughter's family may have been expected, but the couple saw no reason to leave their home and their cherished memories of Schuyler. His final resting place will be the Omaha National Cemetery in Sarpy County, Nebraska.
He is survived by his wife of 63 years, Sheryl Barry of Schuyler, daughter Shannon "Mistee" Barry and son-in-law Michael Davidshofer of Papillion, granddaughter Grace Davidshofer and grandson Jack Davidshofer both of Papillion. He was preceded in death by his parents.