Warren Stallbaum, 59, of David City, died Sunday, March 15, 2020, at david place in David City.
NOTICE--VISITATION TUESDAY 1:30-5 PM AT KRACL FUNERAL CHAPEL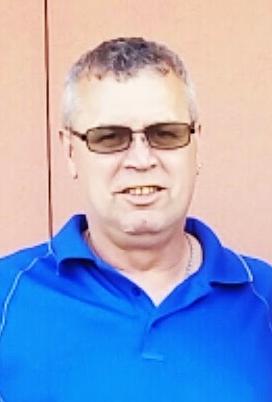 Funeral Service Wednesday, March 18, 2020,  10:30 A.M.
Redeemer Lutheran Church, David City  Reverend David Palomaki, Officiating
Visitation Wednesday 9- 10:30 A.M. at the church
Committal at a later date
Memorials in care of the family for future designation
Warren was born August 5, 1960, in Coleridge, Nebraska to Dale and Betty (Broderson) Stallbaum.  He graduated from High School and entered the United States Army.  On July 9, 1994, he married Lisa Brecka in Norfolk, Nebraska. They made their home in David City and Warren worked in maintenance at John Deere until retiring.  He loved the outdoors and visiting all of the State Parks in Nebraska.  He was meticulous about his yard and garden and enjoyed the work.  Warren also loved animals, singing country western music, playing pool and darts and collecting Eagles.
Warren is survived by his wife, Lisa of David City, two daughters; Kelsey Stallbaum of North Bend and Kasey Stallbaum of Lincoln, three sister; Jo and Mike Geneski and Penny and Keith Koehler, all of Osmond, Sandy and Dan Goeken of Norfolk, three brothers; Stanley Stallbaum and Peg Benks of Emerson, Kelley and Tiffany Stallbaum of Emerson and Kent and Elaine Stallbaum of Ewing.  Also surviving are numerous nieces and nephews and his in-laws, Louie and Barb Brecka of Octavia, Dan (Joanie) Brecka of Seward, Becky (Jason) Romshek, Bellwood and Jenny (James) Sloup of Columbus.
He was preceded in death by his parents, niece Whitney Stallbaum and nephew Tony Hilliges.