Margaret Dunker, 87, of Schuyler, died Saturday, February 8, 2020, at the Countryside Nursing Home in Madison.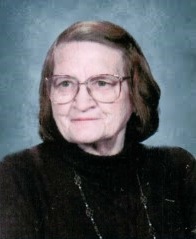 Funeral Service Wednesday, February 12, 2020,  10:30 A.M.
First Presbyterian Church, Schuyler   Reverend Sarah Gengler, Officiating
Visitation Tuesday 5-7 P.M. Kracl Funeral Chapel, Schuyler

                      Visitation Wednesday 9:30-10:30 A.M. at the church
Committal in the Schuyler Cemetery     Lunch in Church fellowship hall
In lieu of plants, flowers and statues, the family requests memorials for future designation
Margaret Ann (Arps) Dunker was born on April 10, 1932 (on her mother's birthday) to Hans E. and Margaret (Davis) Arps.  She lived her entire life in and near Schuyler, Nebraska.  She was baptized and confirmed in Schuyler's First Presbyterian Church.  She attended Schuyler Public Schools.  In 1947, Margaret received the highest award given in Girl Scouts.  She graduated from Schuyler High School in 1950.  Margaret married Gordon E. Dunker on August 20, 1950, at the Presbyterian Church in Schuyler.  They renewed their vows on their 40th anniversary in 1990.
Margaret was the only Director of Christian Education in history of Schuyler's First Presbyterian Church.  She served as Sunday School Superintendent for 5 years and served 6 years on the Board of Christian Education.  Margaret served 3 years as one of the first Deacons for the church.  She was a member of the Presbyterian Women's Organization and was a 50 year member of the church.  She served as leader for the Monday Morning Bible Study group for 11 years.  Margaret also served as Area III Enabler for 6 years for the Homestead Presbytery.  She served on the board of directors for Lutheran Family Services in Columbus.  She and her husband Gordon were honored with the Good Neighbor Award from the Knights of Ak-Sar-Ben.
Margaret was employed at Grubb's Grocery, the Schuyler Sun and Lutheran Family Services in Columbus.  She graduated from Platte Community College with an Associate Degree.  She attended Kearney State College and the University of Nebraska, Lincoln.
Margaret was the author of nine books, including two books of Christian poetry.  She also co-authored with her brother Hans Arps, a Davis family tree which they titled "Like A Rose."  Margaret enjoyed embroidery.  She completed the Gordon Dunker Family quilt in 1998.  She was an avid reader, enjoyed studying and taught herself Greek. She also enjoyed gardening, photography and travel.
Survivors include her husband Gordon of the home, 3 sons and daughters-in-laws: Gary and Carol Dunker of Lincoln; Mark and Gail Dunker of Stilwell, Kansas; and Ken and Lorree Dunker of Wayne.  Two daughters and sons-in-laws: Sheryl and Kevin Rolland of Blair, and Sandra and E. J. Habrock of Madison.  She is also survived by 11 grandchildren: Christa Dunker of Lincoln and April and C.J. Cooper of Lincoln; Michael and Laura Rolland of Omaha; Jaclyn and Travis Svengard, Blair; Noah and Sefana Dunker of Austin, Texas;Tressa and Matt Harper of Overland Park, Kansas; Kenndra and Will Miller of Omaha; Kaydee Dunker of Wayne;  Chad Bos and Molly of Paxton, Nebraska; Steven Bos and fiance' Heidi of Papillion; and Will and Vanessa Bos of Bennington;  16 great grandchildren; one brother Hans E. Arps of San Mateo, California, and one sister Linda DuVall and husband Duane of Seattle, Washington, one nephew Dean and Edith DuVall of Renton, Washington; 5 grand nieces and nephews as well as many cousins.
She was preceded in death by her parents, two brothers, one an infant and John Elmer Arps; 1 sister, Lois Mae Arps; nephew Bruce J. DuVall; and sister-in-law Sue Carter-Arps.