Mark Q. Ingwersen, 69, of David City, died Friday, January 18, 2019 at his home in David City.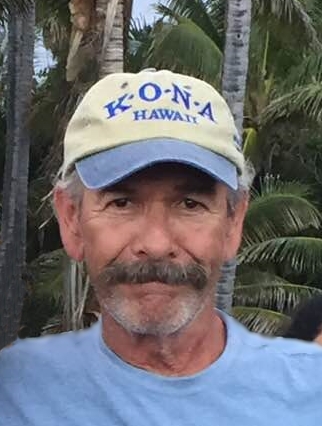 Memorial Mass
Wednesday, January 23, 2019  10:30 a.m.
St. Mary's Catholic Church, David City, Nebraska
Rev. Jay Buhman, Celebrant
Visitation Tuesday, 4:00 p.m. to 7:00 p.m.
Prayer Service 7:00 p.m.
Kracl Funeral Chapel, David City.
Committal at a later date.
Military Honors by American Legion Post #125 and V.F.W. Post #5814
Memorials to the family
Lunch immediately following mass, Butler County event center
Mark Ingwersen, age 69, passed away Friday, January 18th at his home in David City surrounded by many of those who loved him the most. Mark fought his cancer, quietly without a complaint, for 18 months. His last hours on earth are best described by this part of a poem that he wrote himself.  "The storm she starts to settle down, the waves are not so high and looking up for the very first time, I see a patch of sky."
Mark was born on October 25th 1949 in Omaha, Nebraska to William and Joan ( Mulick) Ingwersen. Mark attended school in Omaha before moving to Butler County where he attended school at Marietta and graduated from Aquinas in 1968.  After graduation, Mark joined the U.S. Navy for a 4 year term during the Vietnam War.  He Married Barbara Kopetzky March 7th, 1970.  To this union 2 children were born, Desiree and Jesse. On November 17th, 1989 Mark married Jeanne Humlicek.  Together they formed the perfect family of "his", "hers" and "ours" adding Dusty, Drew and Joe. Mark worked several places over the years but the 3 that most defined him are Ernst Auto Center, Western Drive Inn and for the American Red Cross.
Fishing for Master Anglers, Fireworks, Hunting, Motorcycles, landcruisers, driving through storms, playing his piano, singing, campfires, the river, birds and flowers all brought joy to him but nothing brought him more joy than his family and friends.
Left to keep his memory alive are
Wife: Jeanne Ingwersen of David City
Son: Jesse Ingwersen (Wendy) of David City
Daughter: Desiree Johnson ( Ben ) of Columbus
Son: Dustin Seachord of Columbus
Son: Drew Ingwersen of Columbus
Son: Joseph Ingwersen of Marco Island, FL
11 Grandchildren: Evie, Allie and Jake Ingwersen, Jed, Aysha,Diadra and Lucille Johnson, Talia Brokaw, Taye Seachord, Eli and Marcus Ingwersen
1 Great grandchild: Jace Poort
Brother: Don ( Jenny) Ingwersen of Brainard
Brother: Dan Ingwersen Humbolt
Sister: Mary ( Jim) Sanley of Lincoln
Sister: Jeanne' ( Doug) Osborn of David City
Sister-in-law: Barb Ingwersen
Sister-in-law: Sharon Bennett of Grand Island
Brother-in-law: Richard Humlicek Jr. ( Angela) of Omaha
Sister-in-law: Sue Jelinek of David City
Sister-in-law: Mary Romshek of David City
Sister-in-law: Beth Hottovy ( Todd) of Lincoln
Sister-in-law: Barb Rassmussen of David City
Sister-in-law: Silvia Rodriguez of Lincoln
Side kick and partner in crime: Bruce ( Jeanne) Bartunek of Bruno
Many nieces, nephews and cousins who he adored.
He was preceded by:
Parents: William and Joan Ingwersen
Mother and Father-in-law: Richard and Betty Humlicek
Brothers: William Ingwersen and Richard Ingwersen
Nephews: Henry Ingwersen and Mark Romshek