Marilyn Beryl (Dawson) Rachow, 84, of Mishawaka, IN died on April 22, 2018.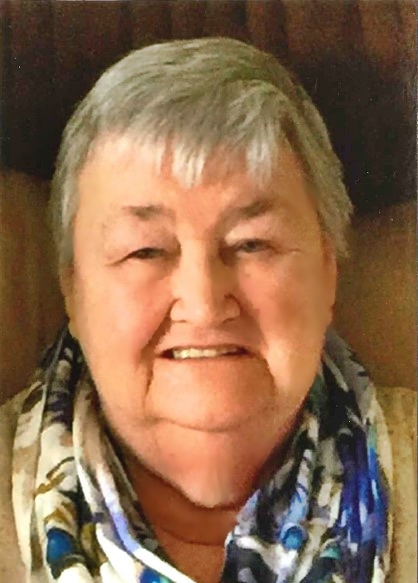 Memorial Service Saturday, April 28, 2018
11:00 A.M.  Christ United Methodist Church, Schuyler Nebraska
Reverend Dennis Wheeler, Officiating
In lieu of flowers, memorials may be made to the charity of your choice.
Lunch in the church fellowship hall
Committal in the Schuyler Cemetery
Born March 1, 1934 in Neligh, NE, she was the daughter of the late Amert Carolyn (Hogle) Dawson. She attended 11 different schools and her mother was her teacher for all 12 years of her education.
She lived in Schuyler, NE for most of her life and was a member of the Christ United Methodist Church there from 1967 to 2015. Marilyn taught Sunday School and Bible School and participated in Bible Study groups. Marilyn was a voracious reader and passed on her love of reading to her children. After retiring, Marilyn continued passing on her love of reading to others by listening to children read books at the local elementary school. She also volunteered at the Senior Center keeping their financial records. She enjoyed participating in the Red Hat Society, quilting, and playing Bunco with friends. Marilyn loved musical plays and movies and, later in life, swimming for health and for fun. Marilyn retired from Douglas & Lomason (D&L) in Columbus, NE where she worked for 28 years.
She is preceded in death by her husband Glenn John Rachow, April 23, 2002, son Kevin Glenn Rachow, March 27, 2013, and brother Neil Dawson, December 18, 2016.
Marilyn is survived by her children: Deborah Rachow, Omaha, NE; Douglas (Juanita) Rachow, Schuyler, NE; Kathleen Rocco (Elli Work), Portland, OR; and Carolyn (Tim) Healy, Mishawaka, IN.
She has eleven grandchildren: Mark (Holly) Beller; Jillian (Rick) Yeshnowski; Megan (Chad) Enger; Luke Romaire; Douglas (Amanda) Rachow (all of Omaha, NE); Marivel Jimenez, Grand Island, NE; Angela Martinez, Octavia, NE; Adam and Schuyler (Jennifer Beltz) Leonard, Eugene, OR; and Madison and Kennedy Healy, Chicago, IL.
Marilyn has eleven great grandchildren: Alexandra and Andres Casillas, Grand Island, NE; Alyssia Casillas, Lincoln, NE; Isaiah, Jersi, and Zaylen Rachow; and Kinzie Beller, Madelyn Hamilton, Nathan Beller, Carter and Brooks Yeshnowski, Lillian, Liam and Levi Enger, all of Omaha, NE.