Jim Kobza, 74, of David City, died Thursday, July 20, 2017, in Fremont.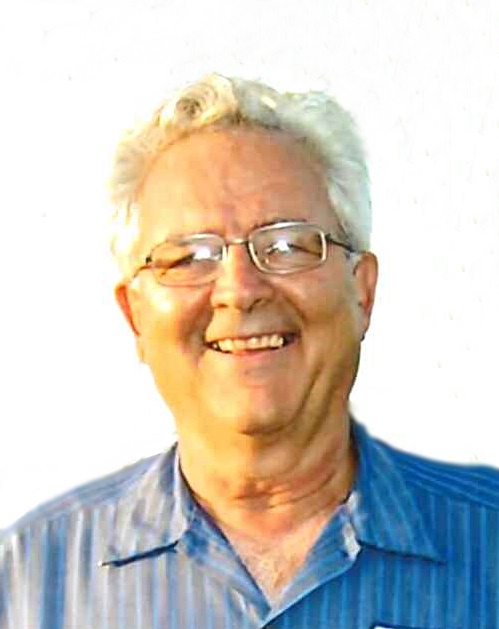 Mass of Christian Burial  Tuesday, July 25, 2017  10:00 A.M.
St. Mary's Catholic Church   David City, Nebraska
Reverend Corey Harrison, Celebrant
Visitation Monday 4-7 P.M.  Rosary Service 7 P.M.--all at the church
Visitation Tuesday 8:30-9:30 A.M.-Kracl Funeral Chapel
Committal with Military Honors--St. Mary's Cemetery, David City
Lunch following at the David City Auditorium
It was Jim's wish that in lieu of plants and flowers, memorials be given to the Make a Wish Foundation or the Guardian Angel Fund at Aquinas
Vaclav J. Kobza was born December 6, 1942, in Raymond, Nebraska to Vaclav F. and Antonia(Masek) Kobza.  He graduated from Marietta High School in 1961 and later graduated from Universal Trade School in Omaha.  In 1963, Jim started working with Gus Youngberg as a mechanic and in 1983 Kobza Motors began with Jim as the new owner of the business.  Jim served in the United States Army Reserve for 5 years.
On November 14, 1970, Jim married Alice Kudron at St. Anthony's Catholic Church in Columbus.  They lived in David City , raised four children and owned and operated Kobza Motors.  Jim was also very active in St. Mary's Parish and the David City community.  He was a 4th Degree Knight, served on St. Mary's parish Council, an Acolyte for several years,  Board of Directors at St. Joseph Villa and St. Mary's Cemetery Board.  He also served on the  City Council from 1974-1980 and was Mayor for over a year.
Jim was a devoted husband, father and grandfather and  is survived by his wife, Alice of David City, three daughters;Jenny(Tim) Beaver of Columbus, Renee(Chad) Zwick of Wahoo, Vickie(Tim) Ward of St. Louis and one son Aaron(Danielle) Kobza of Omaha, three sisters;Mary Ann(Gerald) Kudlacek of Brainard, Betty Ann(Ron) Pleskac of David City, Carol Ann Kobza of Kansas City and three brothers; Hank(Bonnie) Kobza of Bellwood, Fred(Deb) Kobza of Clarks and Leonard(Linda) Kobza of David City.  Also surviving are 8 grandchildren; Elley and Jared Beaver, Carlee and Adelyn Zwick, Benjamin and Jacob Ward, Faith and James Kobza, numerous aunts, uncles, nieces and nephews.  He was  preceded in death by his parents and one brother, Richard Kobza.