Gladys R. Sedlak, 90 of Omaha, died Wednesday, November 16, 2016 in Omaha.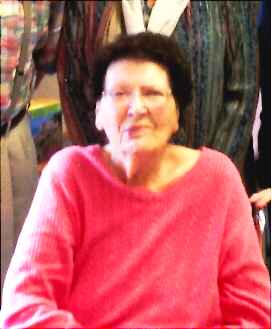 Mass of Christian Burial
Saturday, November 19, 2016
10:00 a.m.
St. Marys Catholic Church, David City, Nebraska
Rev. Bernard Kimminau, Celebrant
Interment
St. Marys Cemetery, David City, NE
Visitation Friday, November 18, 2016
5:00 p.m. to 7:30 p.m.
Rosary at 7:30 p.m. all at Kracl Funeral Chapel, David City
Vistiation Saturday one hour before mass at church
Memorials: family choice
Gladys was born September 23, 1926 at  Dwight, Nebraska to Adolph and Lillian (Tager) Cidlik.  She attended country school near Loma where she walked to school.  On June 3, 1945, Gladys was united in marriage to Ernest F. Sedlak at Dwight.  She lived  in the Dwight and Loma area and lived in Omaha since 1949.  Gladys was a former member of St. Patrick's Catholic Church in Omaha.
She is survived by Sons: Ron (Donna) Sedlak of Ulysses, Randall Sedlak of Omaha, Daughters: Diane (Robert) Walters of Omaha, Judy Sedlak of Pacific Junction, Iowa, Brenda Sedlak of LaVista.
5 grandchildren, 7 great grandchildren, many nieces, nephews and friends
Preceded in death by her parents, brother Alfred Cidlik, Sister Helen Sisel
Kracl Funeral Chapel David City In charge of  arrangments