Becky Harold, 67 of St. Edward, died Friday, September 2, 2022, at the Immanuel Medical Center in Omaha.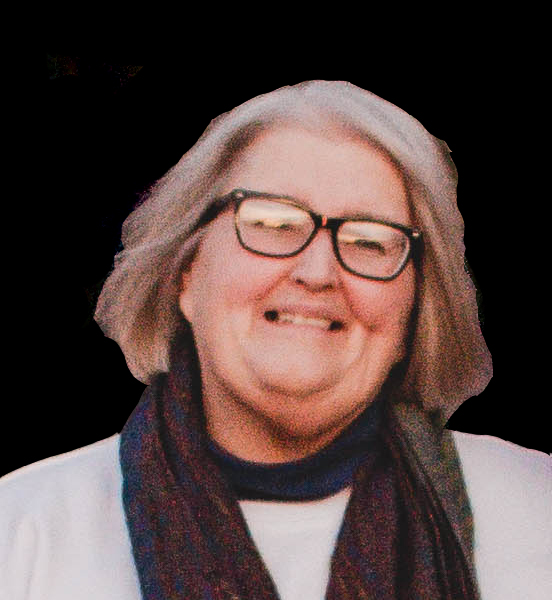 Mass of Christian Burial Wednesday, September 7, 2022,  10:00 A.M.
Divine Mercy Parish  St. Mary's Catholic Church, Schuyler  Rev. Jairo Congote, Celebrant
Visitation Wednesday 9AM with a Rosary at 9:30 A.M. at the church
Committal in the Schuyler Cemetery  Lunch following in the church hall
Memorials in care of the family for future designation
Becky was born June 5, 1955, in Schuyler to Adolph and Barb (Bailey) Dufek.  She attended Schuyler Schools and graduated from Schuyler High School in 1973.  On June 3, 1973, she married John Medinger.  They later divorced.  In 1984 she married Melvin Harold.  They lived in North Platte for 20 years where Becky taught music, raised horses and sold Aflac Insurance.  She also had a singing telegram business she performed in  her pink fairy outfit.  They moved to St. Edward and Becky retired to care for Melvin.  He died in 2011.  She was now living with her significant other, Carl Gentleman.
Becky is survived by Carl, one daughter, Robin (Chad) Weiland of Fremont, a sister, Linda Spath of St. Edward, 12 grandchildren; Asia (Kenji) Kekela, Destini, Madison, Zoe, Ella, Isaiah, Baylee, Gabriel, and Olivia Waage, Paisley Weiland, Sierra and Jordan Newell, and three great-grandchildren, Acacia and Koa Kekela and Behr Lopez, nieces, nephews an cousins.  She was preceded in death by her parents, husband, daughter Samantha Medinger and a brother, Adolph Dufek, Jr.