Jacqueline Rose "Jackie" Mahlin, 84, of David City, died Thursday, July 29, 2021, at her home.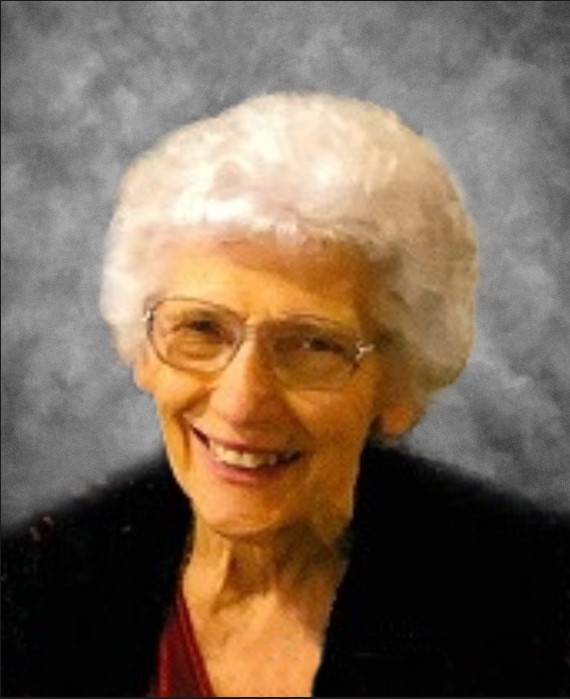 Funeral Service Monday, August 2, 2021, 10:30 A.M.
St. Luke's United Methodist Church, David City  Rev. Dale Coates, Officiating
Visitation Sunday 5-7 P.M. Kracl Funeral Chapel-- Monday 9:30-10:30 at the church
Committal in the David City Cemetery
Lunch following at the David City Auditorium
Memorials in care of the family for future designation
Jacqueline was born on the family farm January 1, 1937 to Edgar and Emma (Wood) Martin.
She was baptized in the Platte River with her mother and 3 sisters on July 15, 1945 by Rev Conrad Snavely of the Church of the Brethren.  She transferred her membership to the St Luke's United Methodist Church in David City,  Dec 3, 1950.  In 1963 she transferred her membership to the Rising City United Methodist Church.
She grew up in a family of seven children.  They lived on a farm north of David City.  When she was three they moved to a farm northwest of Octavia.  Growing up on the farm she assisted with whatever tasks needed to be done.  She attended grade school at Butler County District 3. She was a member of the 4-H Club.  Later the family moved to David City.   She attended David City Public High School, graduating with the class of 1954.  She was PROUD to be a SCOUT!
After graduation, she worked for Judge Huranek, the ASCS office, Ray Sabata, and Egr & Birkel Law Office where she worked for 24 years until her retirement.  After retiring, she volunteered at the Butler County Senior Center, delivering Meals on Wheels, answering the telephone, and assisting with foot care. She also was instrumental in getting the Butler County Veterans Museum started.
Jackie was united in marriage to Donald Mahlin on September 4, 1955 at St. Luke's United Methodist Church.
Jackie was a friend to everyone.  She loved visiting with people.  She was a book of knowledge and enjoyed sharing stories with others.  She cared for many family members over the years.  She received the most joy when she could visit with those in the nursing homes.
Jackie was a member of the Rising City United Methodist Church for 70 years, United Methodist Women,  American Legion Auxiliary, DAR, DUV, and the David City High School Alumni Association. 
Jackie was PROUD to honor our veterans.  You could find her selling Poppies on Poppy Day, assisting in the Memorial Services at the David City Cemetary, or doing anything she could to let our veterans know how much she appreciated their service to our Country.
Jackie's Faith in God and her Family were her life!
Jackie is survived by her daughter Barbara (Daniel) Rasmussen of Surprise, and son Bruce Mahlin of California, 5 Grandchildren, 11 Great Grandchildren, sisters Jean Hansen of David City, and Donna Lightbody of Lincoln, sister-in-law Dianne Epp of Littleton Colorado, many nieces, nephews and a host of friends.
She is preceded in death by her parents, husband Don in 1994, brother Louis (Kate) Martin, sisters Gail (Ted) Groulik, Elaine (Elgin) Tonniges, Maxine (Eugene) Riddle, infant sister, brothers-in-law Herman Hansen and James Lightbody, niece Pat Martin, nephew Scott Riddle, parents-in-law Marion and Helen (Ostrander) Mahlin.