Allan Kracl, 80, of Schuyler, died Saturday, July 10, 2021, at CHI Memorial Hospital in Schuyler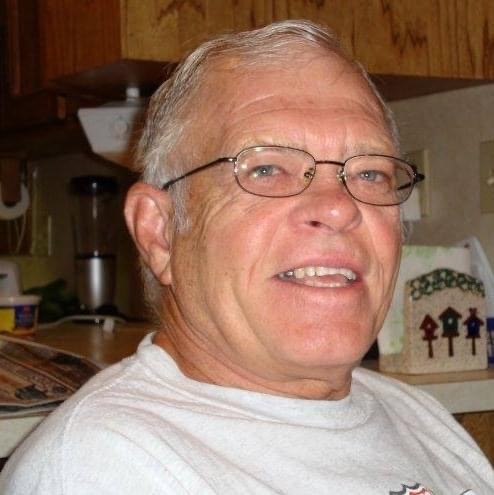 Memorial Service Wednesday, July 14, 2021,  2:00 P.M.
Kracl Funeral Chapel, Schuyler Nebraska
Visitation Tuesday 4-6 P.M.  Wednesday 12-2:00 P. M.
Military Honors by Hespen-Mitchell Post #4836 of the VFW
Coffee and Kolaches following the service
Committal at a later date
Memorials to family wishes for future designation
Allan Robert Kracl was born May 30, 1941, in Columbus to Frank E. and Florence (Schmidt) Kracl.  He grew up north of Rogers and graduated from Schuyler High School in 1959.  He then served in the United States Navy.  On September 5, 1964, Allan and Janet Zelenda were married at St. Augustine's Catholic Church in Schuyler.  They made their home in Schuyler and Allan worked for Kracl Implement and then worked in maintenance at the packing plant for 34 years.  He was a member of the American Legion.  Allan loved to fish, make his own beer and wine, polka music and horseshoes.  He also loved to tinker and could fix anything.  He especially loved time spent with the family and playing cards.
Allan is survived by his wife, Janet, two daughters; Kim Kracl of Schuyler and Kris Kracl of Mesa, Arizona, two sisters; Diana Bohac and Mary Lou (Allan) Jedlicka, all of Schuyler, two brothers, Ed Kracl and Jill Hanson of Elkhorn and Jim (Mary) Kracl of Schuyler.  He is also survived by many nieces and nephews.  He was preceded in death by his parents, brother-in-law Dick Bohac and nephews John Bohac and Ryan Jedlicka.