DeLoris Farran, 97, of Stanton, died Thursday, April 23, 2020, at the Stanton Health Center in Stanton.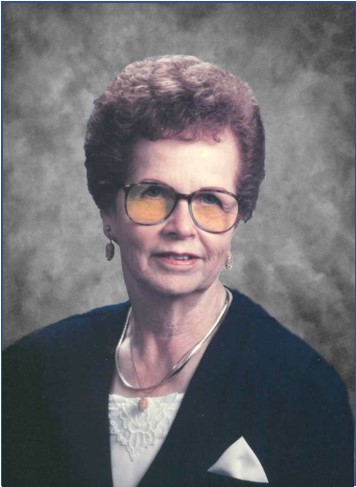 Graveside Funeral Service and Committal   Monday, April 27, 2020
11:00 A.M.  Stanton Cemetery, Stanton,  Nebraska
Memorial Service to be held at a later date
In lieu of flowers, memorials may be directed to the family for future designation
DeLoris was born February 22, 1923 at Verdel, Nebraska to Jorgan and Tina (Christensen) Jorgansen.  she attended grade school at Verdel, Nebraska and graduated from high school in 1940 from Lynch, Nebraska.  She also earned her teaching certificate and taught school for a short period of time.
On October 3, 1942 she married Lyle R. Farran at Butte, Nebraska.  They lived and ranched in Holt County, Nebraska for the first years of their married life.  They then moved to Meadow Grove, Nebraska in the spring of 1949, where they owned an IHC Farm Implement dealership.  In 1953 they moved to Stanton, Nebraska where they farmed and operated a cattle feedlot. 
DeLoris was a wife, mother and homemaker as well as the bookkeeper for the family business.  She was a member of several area county women's clubs as well as a member and flag bearer of the Stanton VFW Auxiliary.
DeLoris is survived by two sons: Douglas (JoAnn) Farran of David City, Nebraska, Darrel (Brenda) Farran of El Dorado Springs, Missouri and one daughter Jodene (Joey) Carter of Middleburg, Florida.
She was beloved and blessed with 12 grandchildren, 30 great-grandchildren and 4 great-great children and  many other family members and friends.
She was preceded in death by her parents, her husband Lyle and a brother Leo Jorgansen.